Camping le Matin Calme
Camping*** à Vesc près de Dieulefit en Drôme Provençale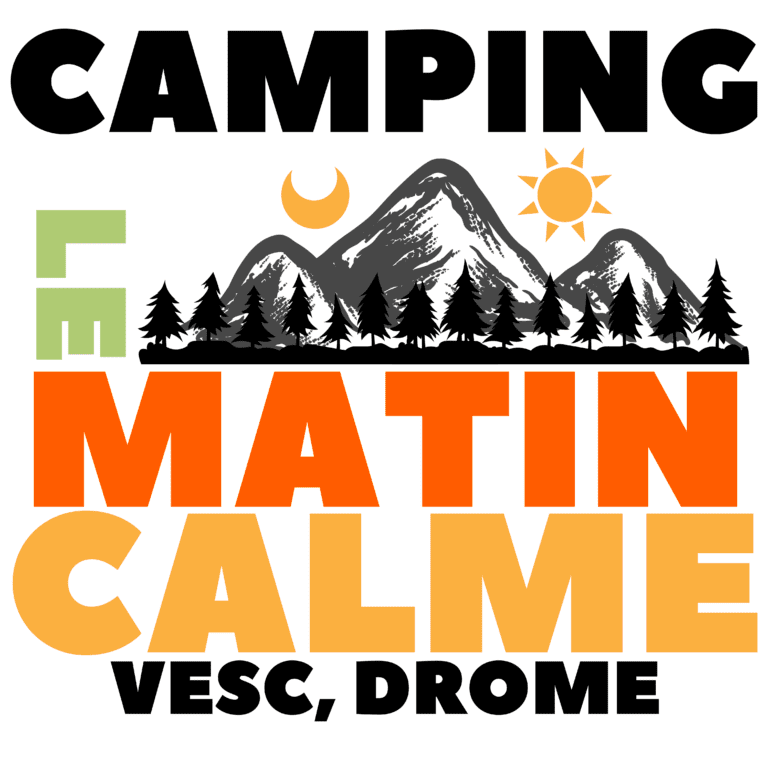 In the medieval village of Vesc, near the town of Dieulefit, and in the heart of the Drome Provençale, our campground welcomes you to a serene wooded slice of paradise. Come stay at "Le Matin Calme," our family-oriented, peaceful campground overlooking a beautiful valley. Come relax to the sounds of cicadas and the scent of lavender in a unique micro-climate, famously known for having some of the purest air in France.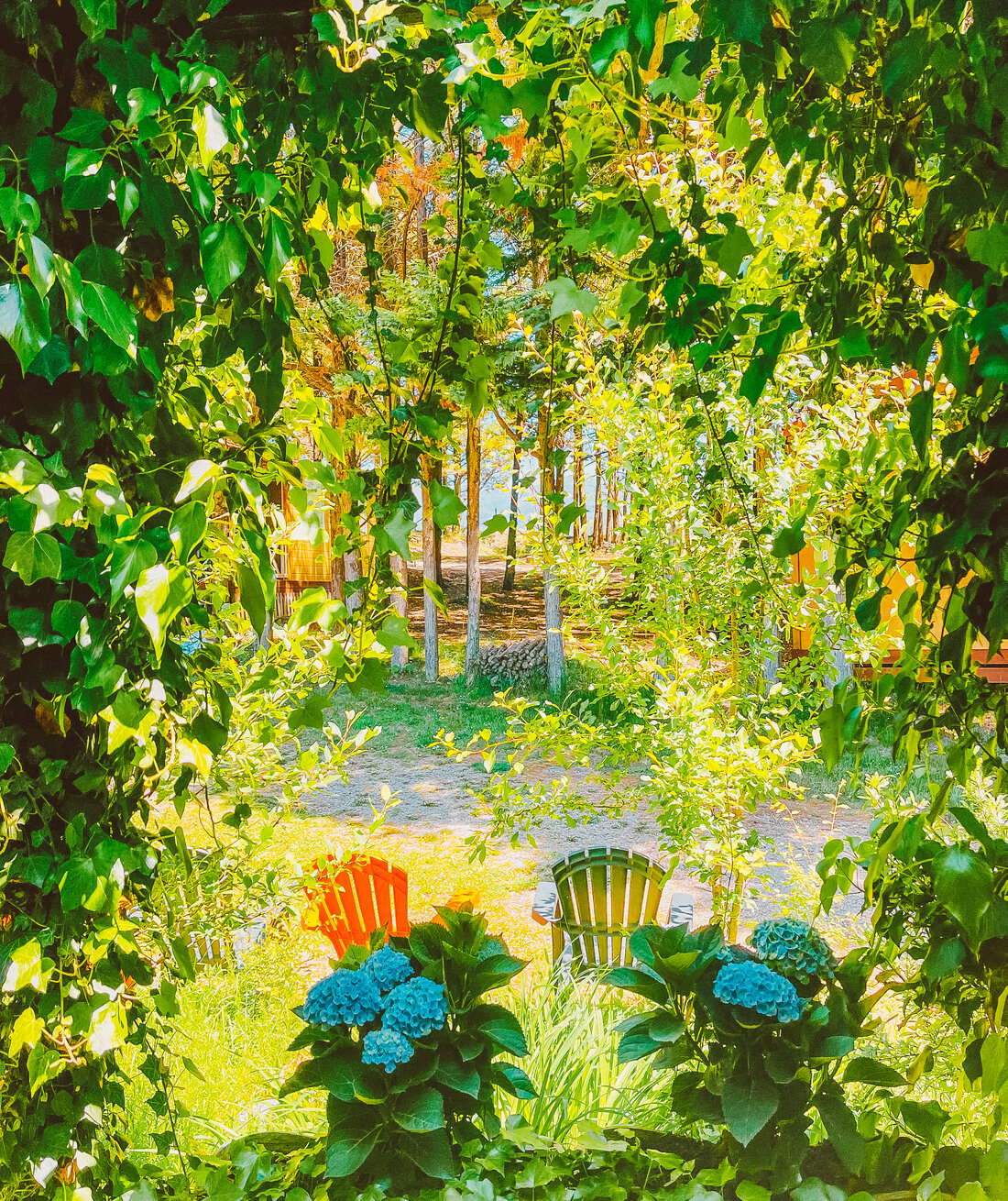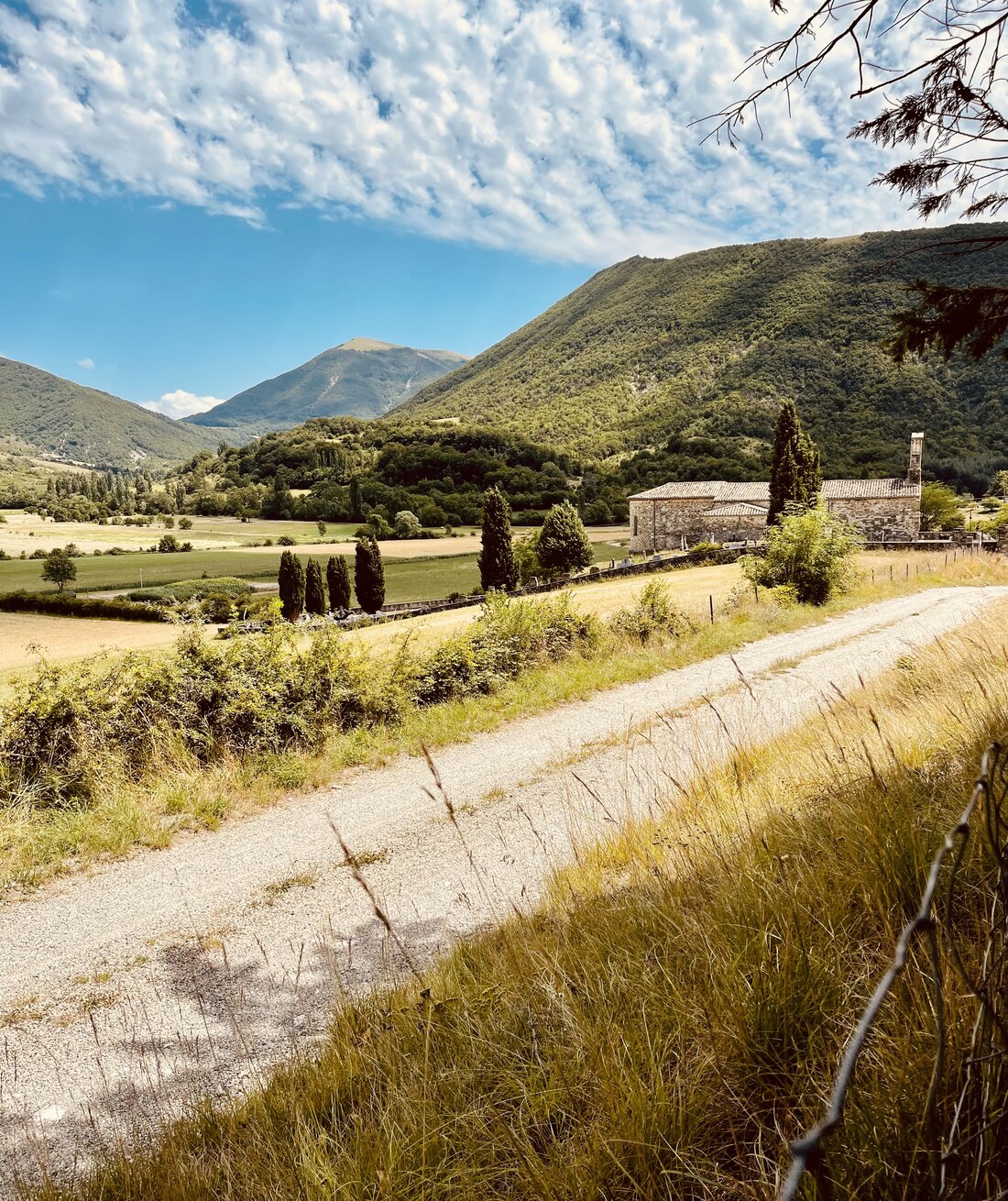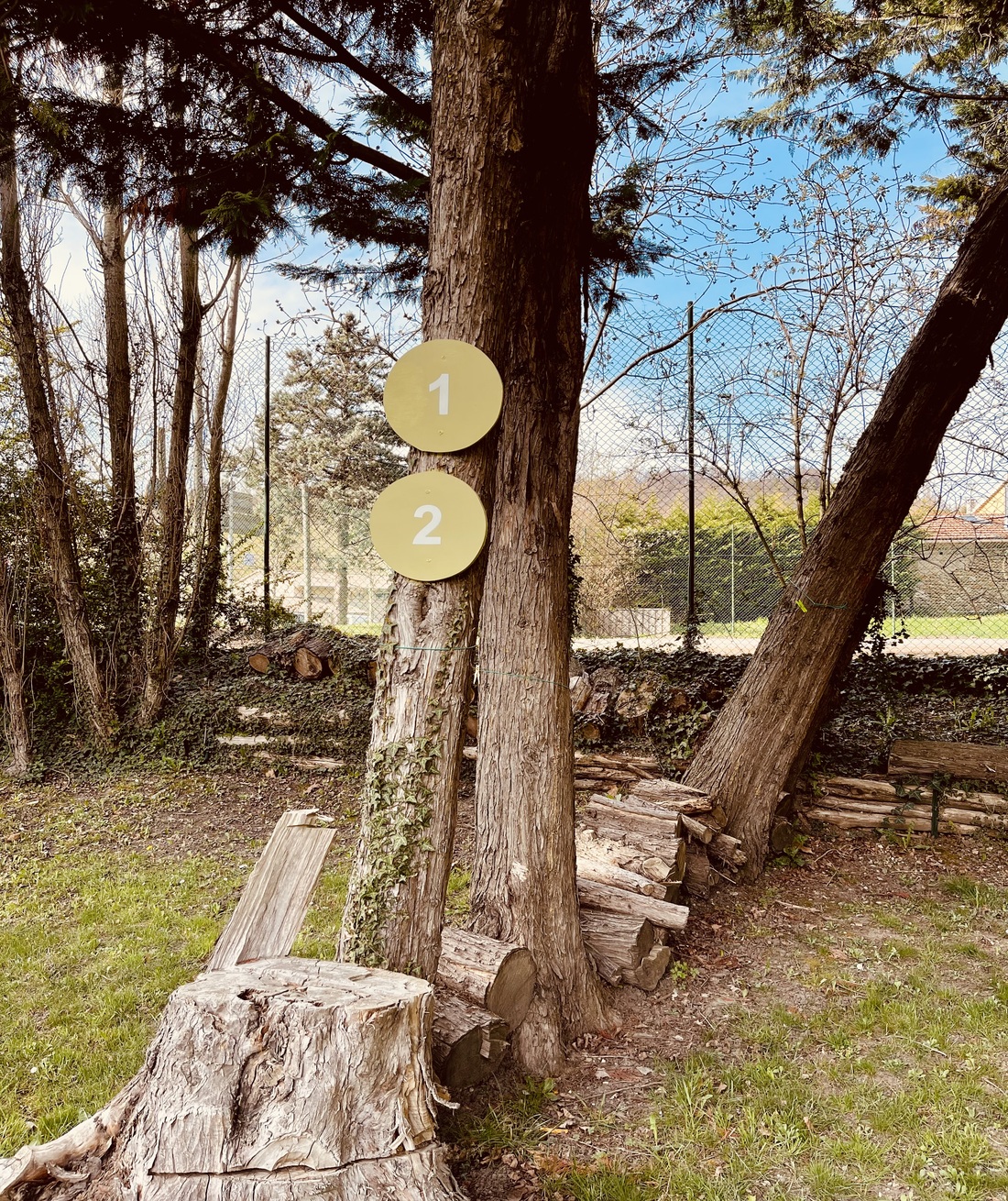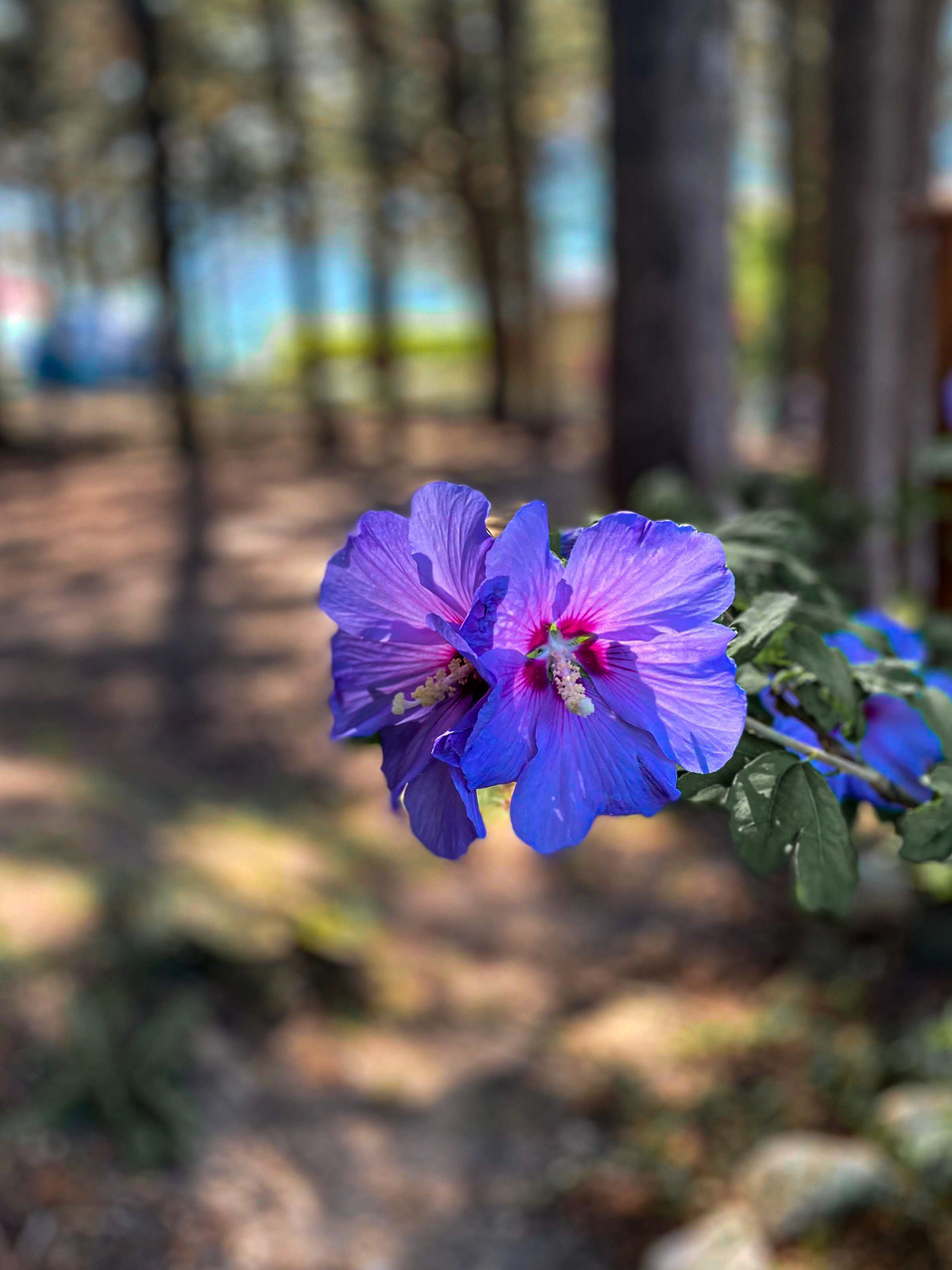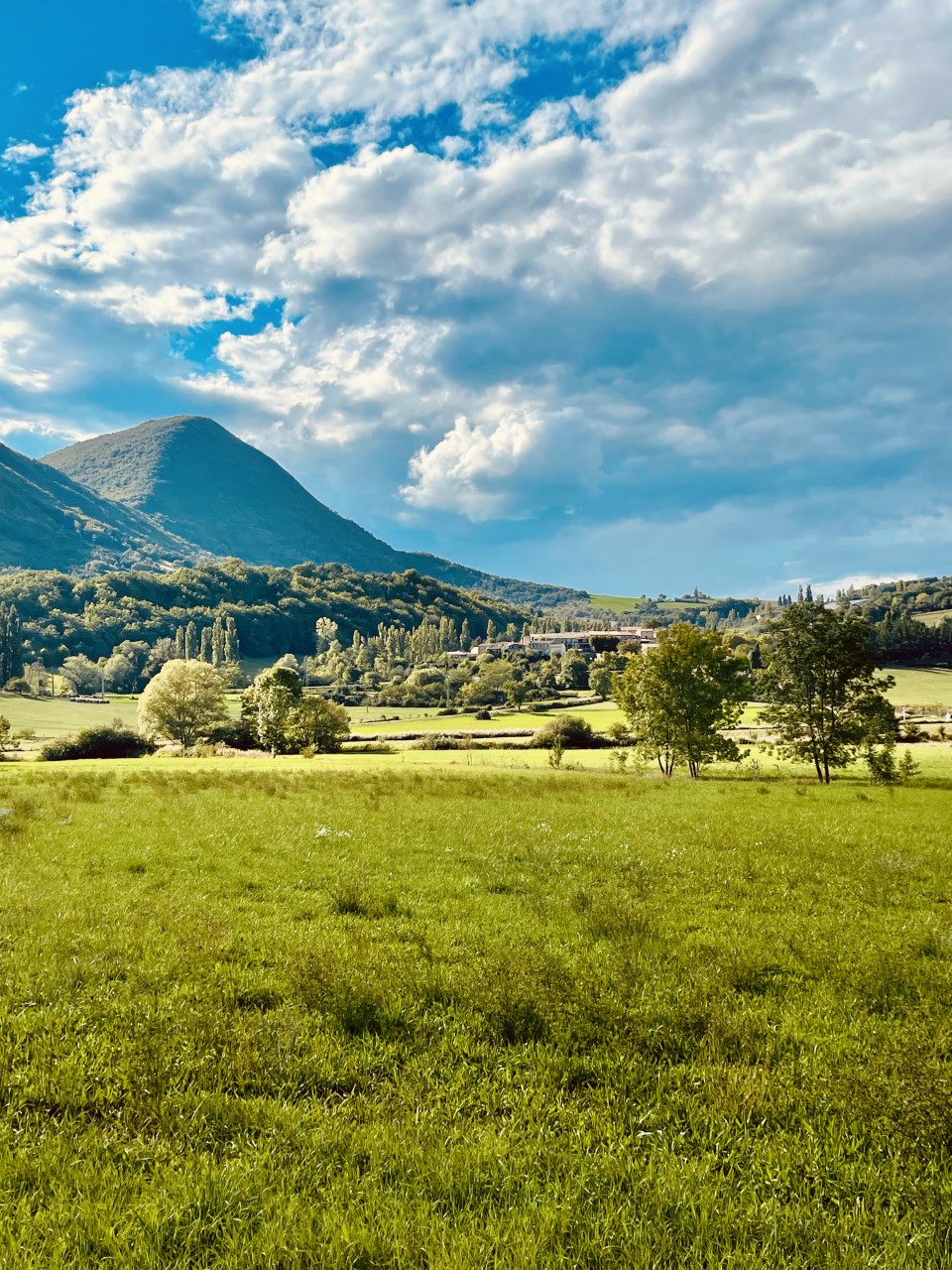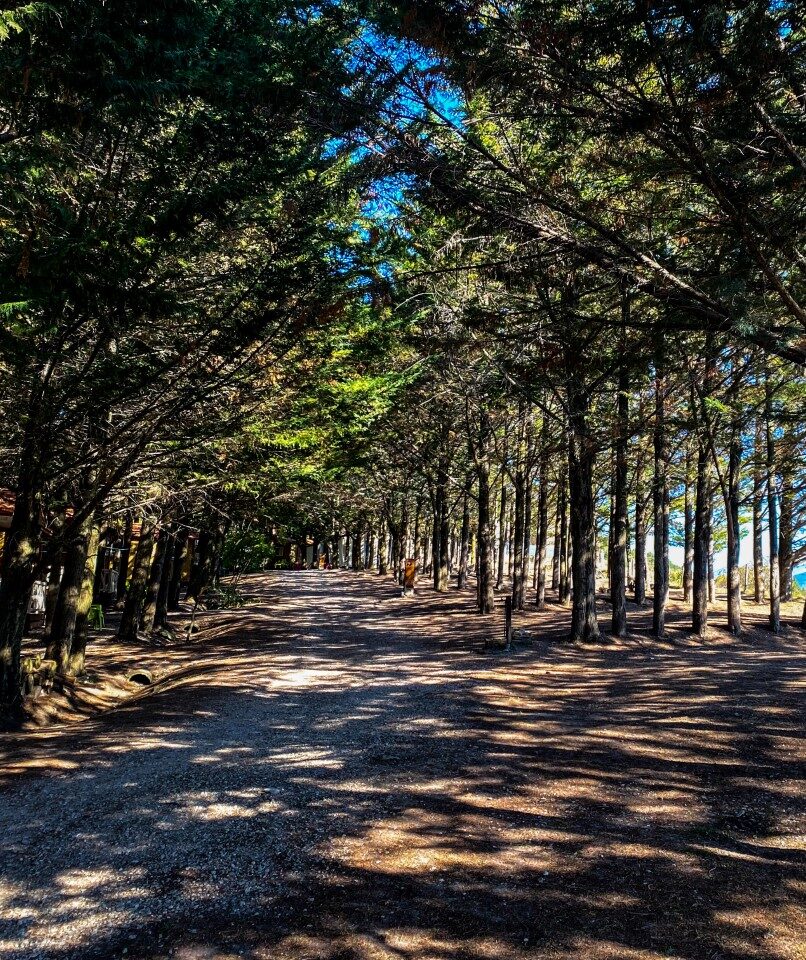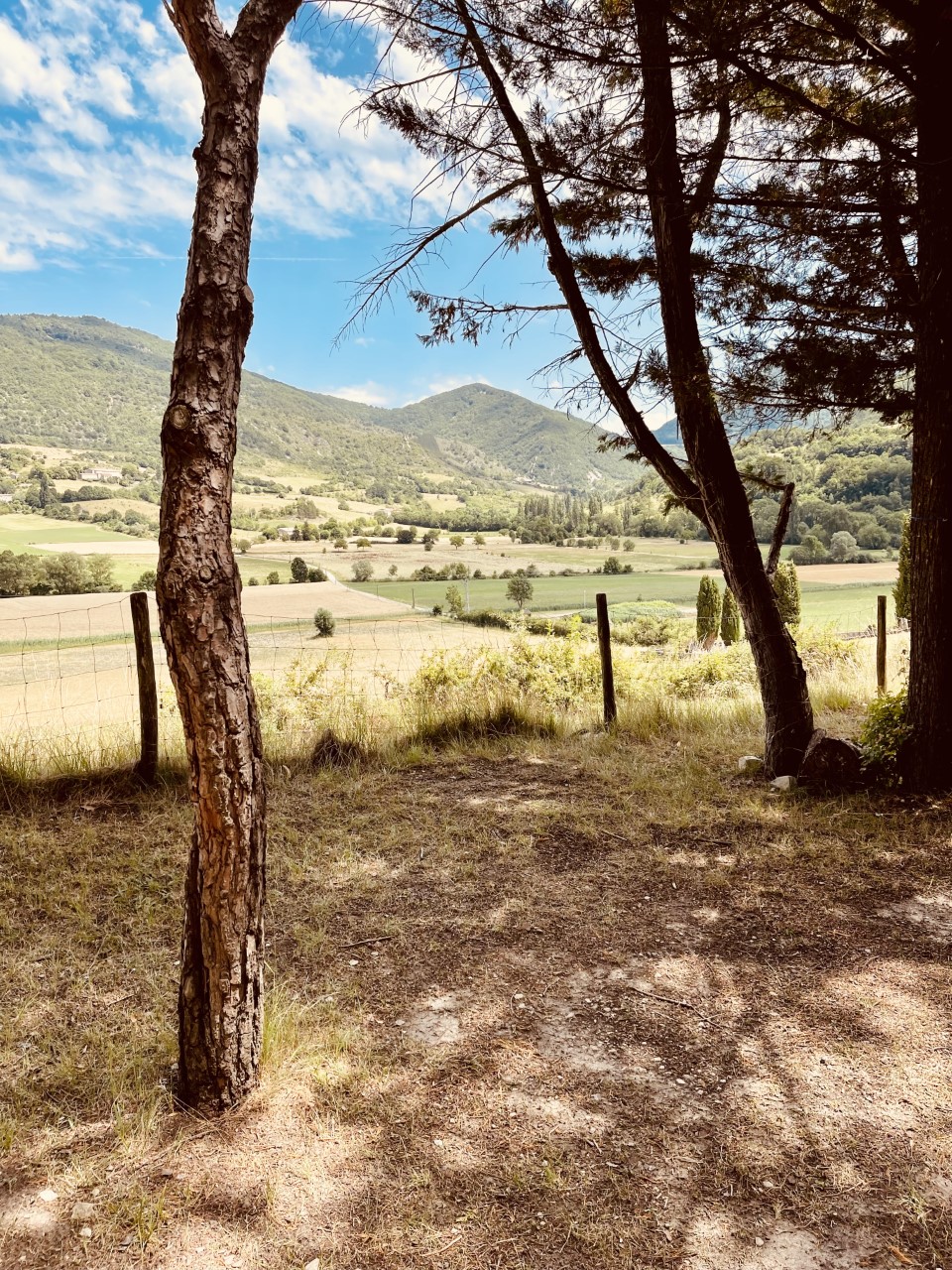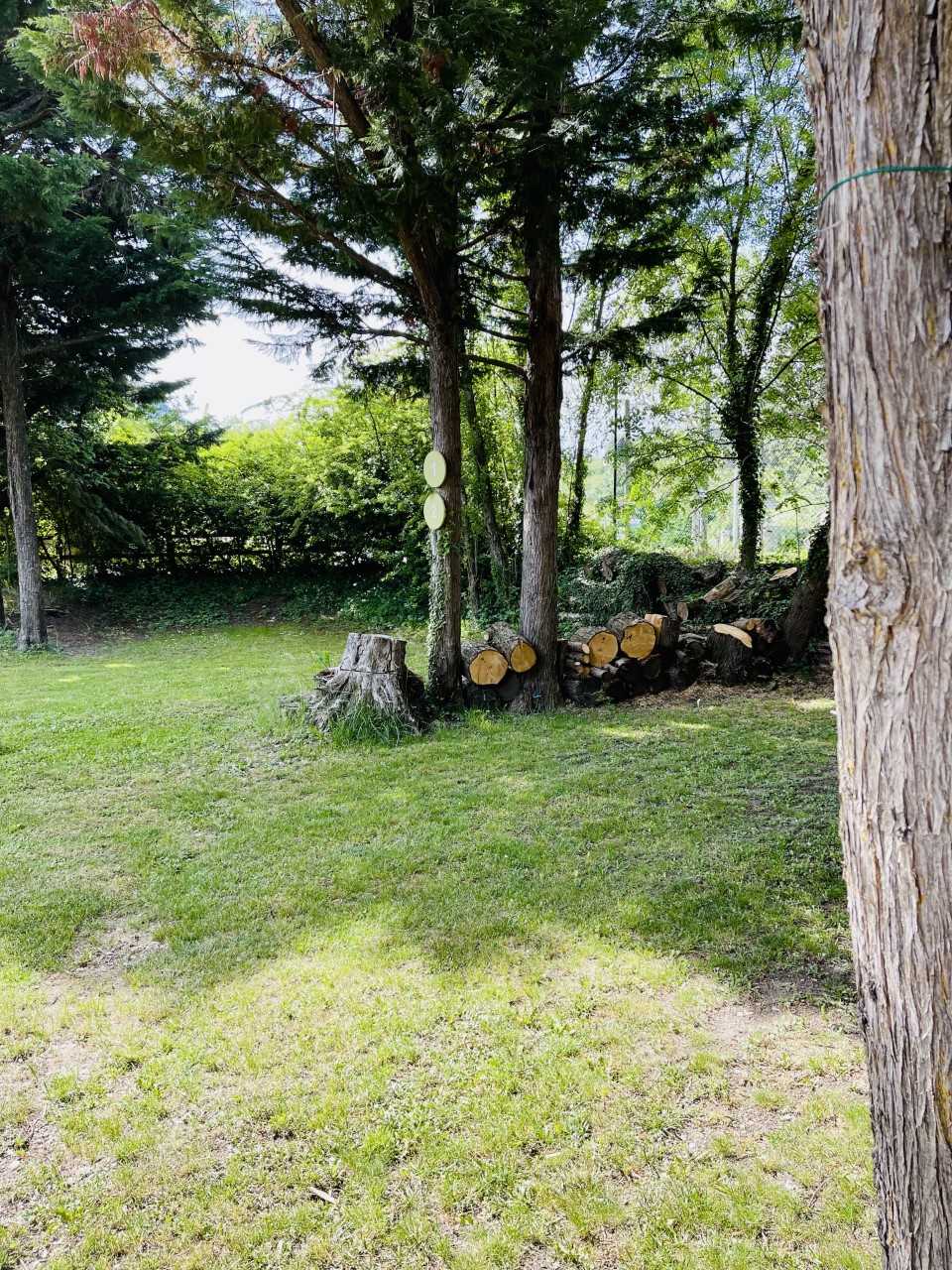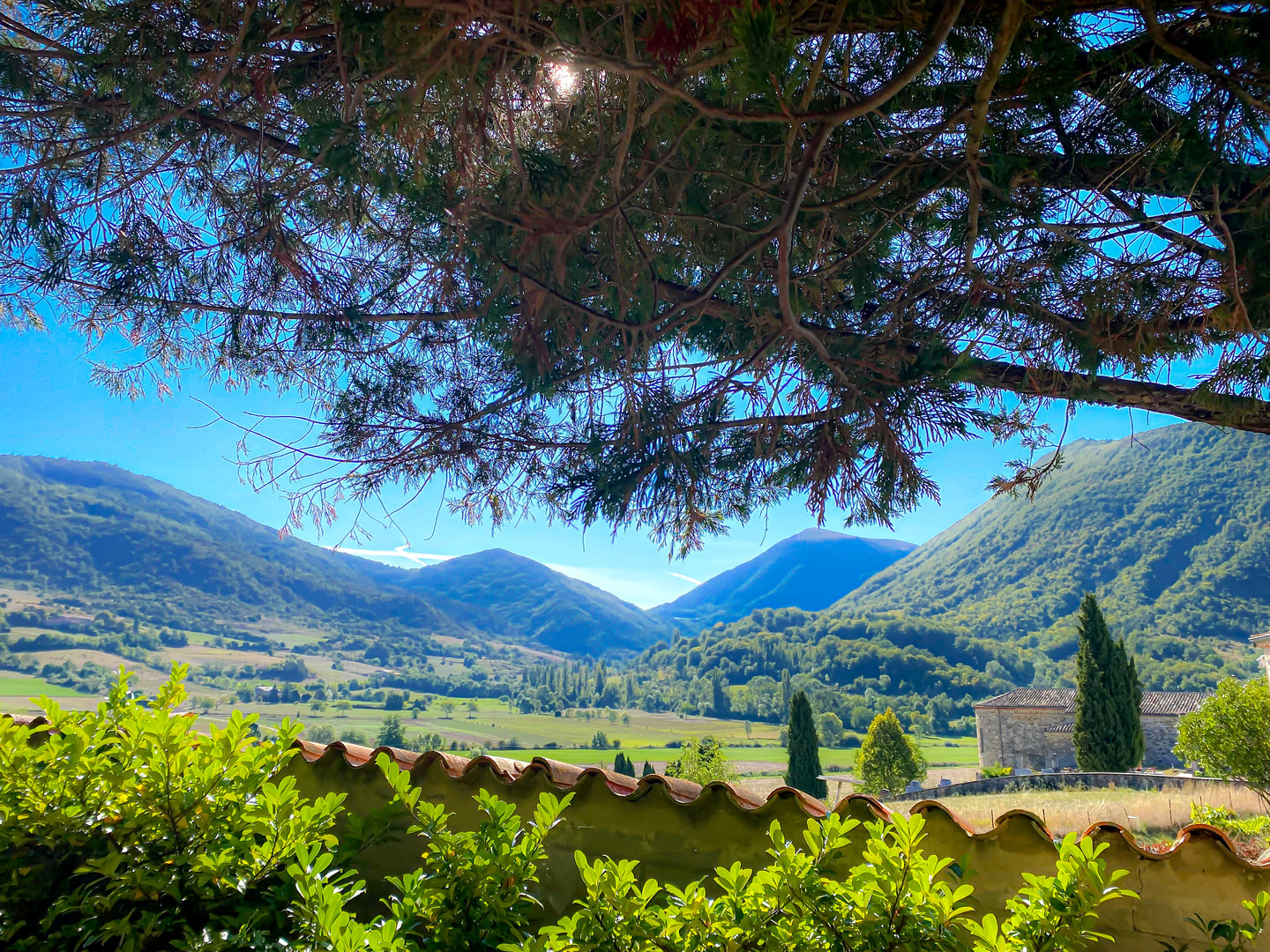 Come and enjoy our spacious and shady pitches. We have 18 large delineated pitches between 80 m² and 100 m², each one having the possibility to connect to an electric terminal and water. Nine of them overlook the beautiful Vesc Valley and neighboring mountains. If you want a emplacement with a view, it is highly recommended to book early, our reservations open on January 1st. Remember to bring your European adapters and extensions; however, if you forget them at home, we have them for rent based on availability. Also for rent and based on availability are refrigerators on a daily or weekly basis. To ensure a comfortable holiday, Camping Le Matin Calme provides a handicapped accessible sanitary block, with showers, toilets, washbasins and a launderette for your clothes. 
AWNB AND ACSI CAMPING CARD ACCEPTED IN LOW SEASON
Pets are allowed in pitches if leashed and vaccinated.
It is forbidden to charge your electric cars at our electric bornes.
To keep our campground calm and beautiful, cars are not allowed (with the exception of caravans and camping cars) other than for loading and unloading.
Come relax and reset. We have three types of rentals to choose from: Three Tithomes, that have lockable sleeping quarters and a covered deck (no sanitary blocks), Two wood chalets (cabanon provencal) that are also without sanitary blocks, and five chalets comfort with showers and sanitary. All of our rentals are non-smoking and pets are not allowed. All of our cabins sleep 1-5 people, three adults MAX. Sheets are not provided but can be rented based on availability. Our beds do have pillows, and blankets in case you get cold!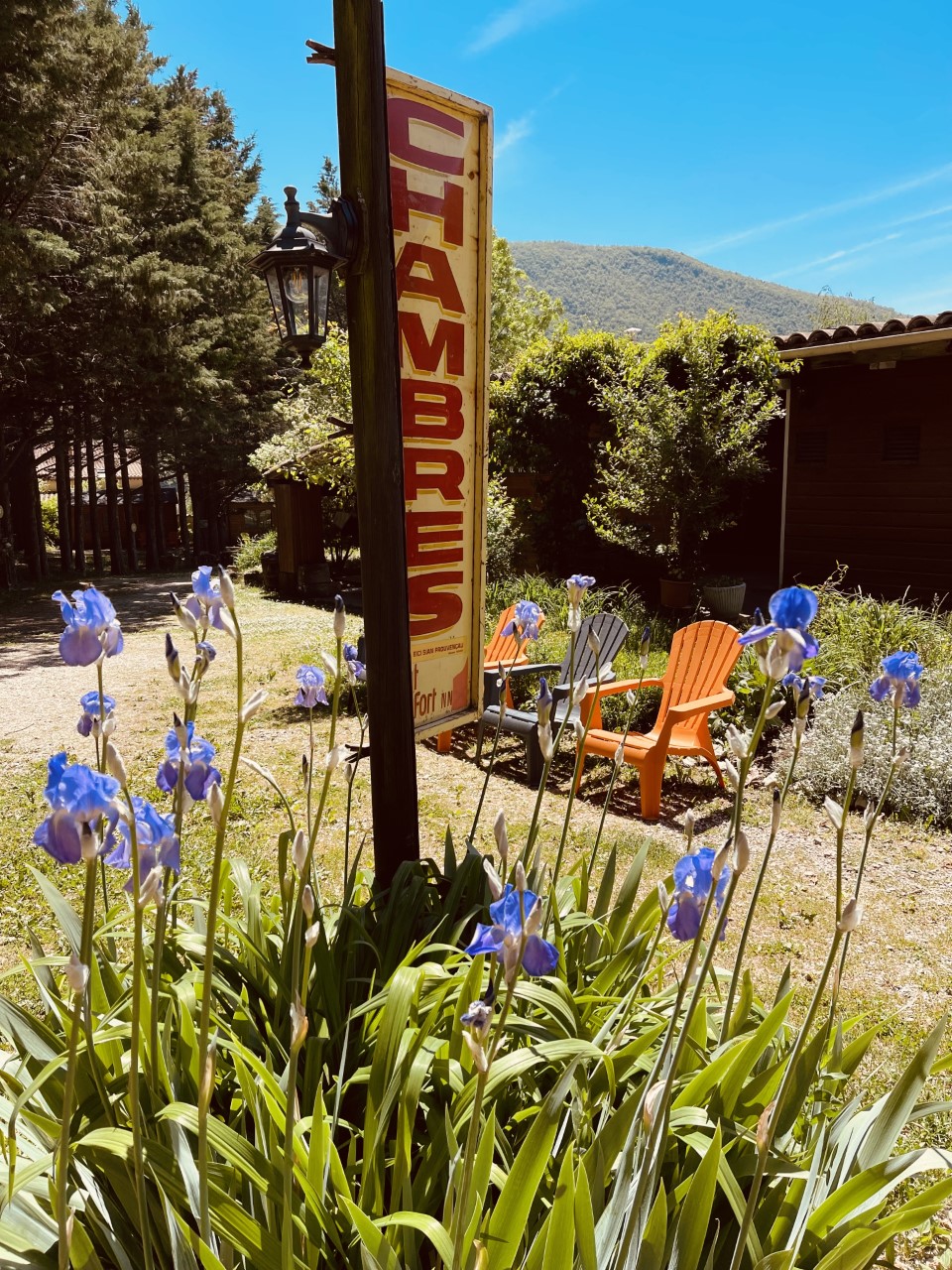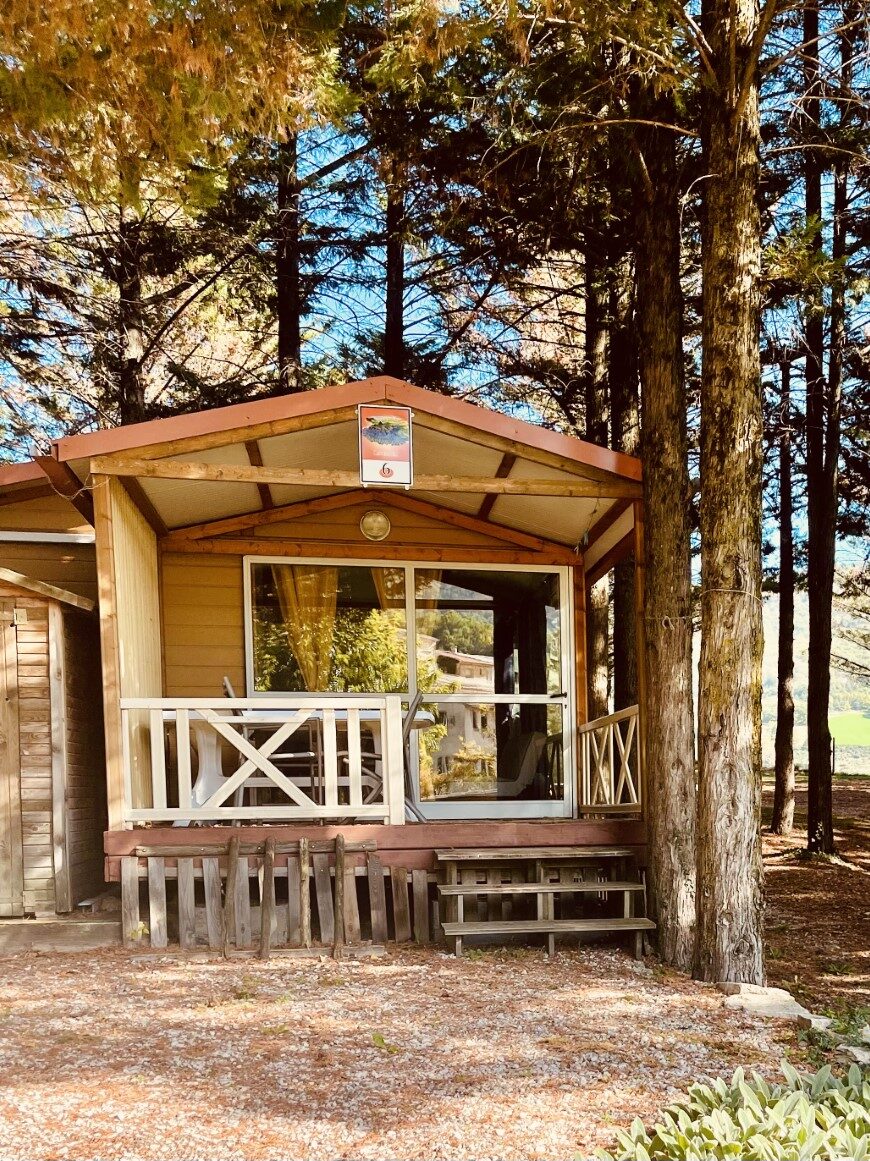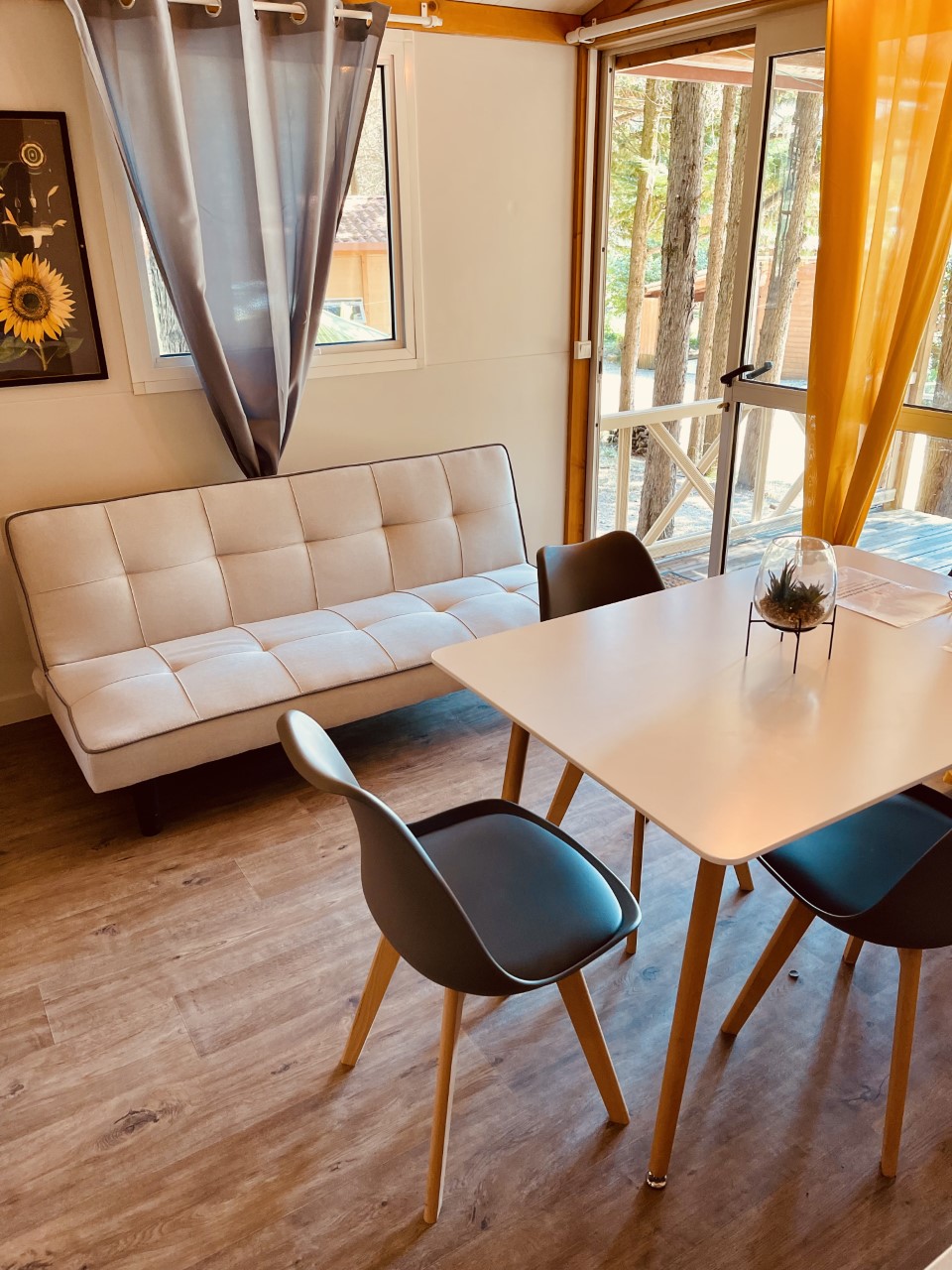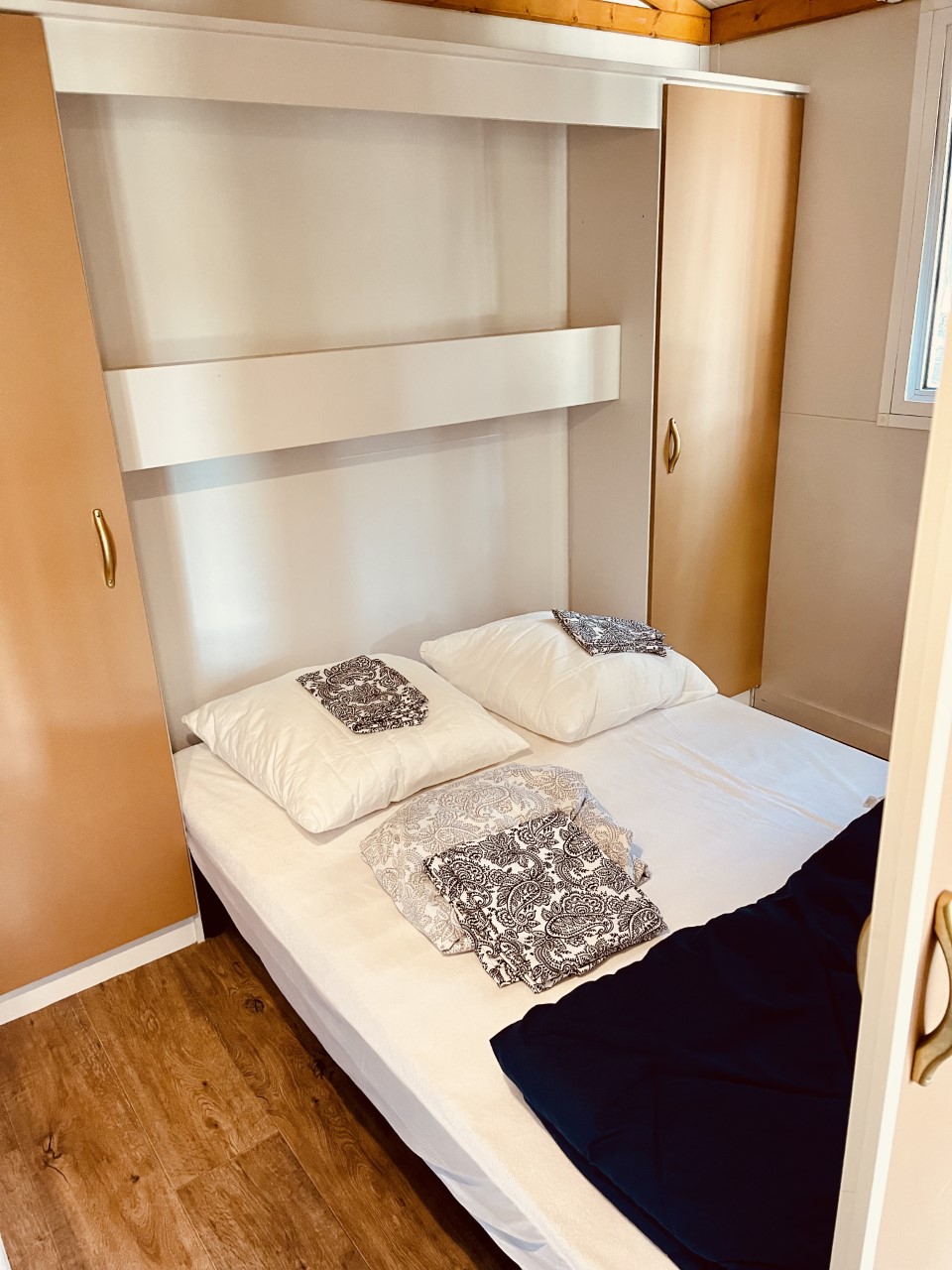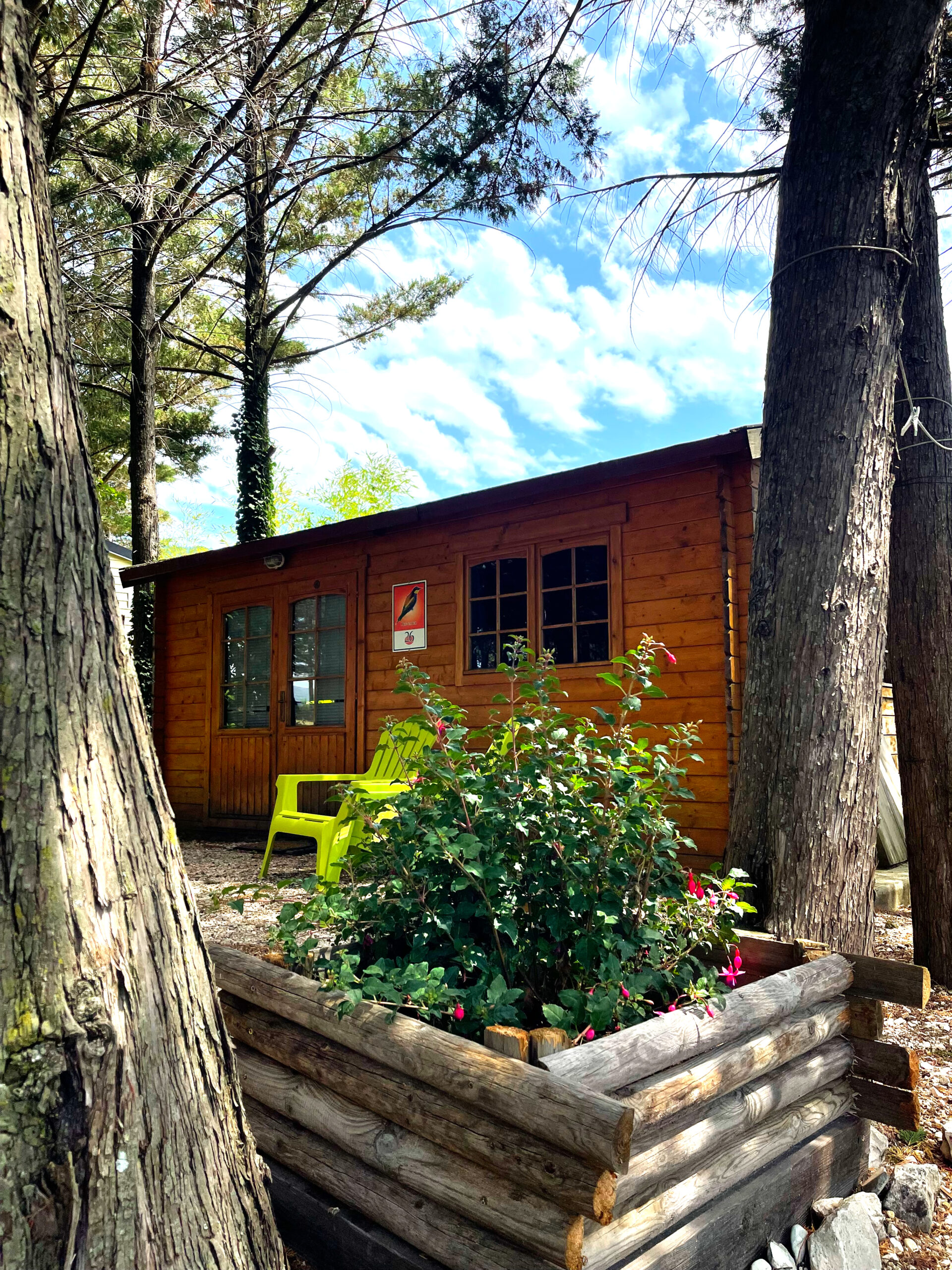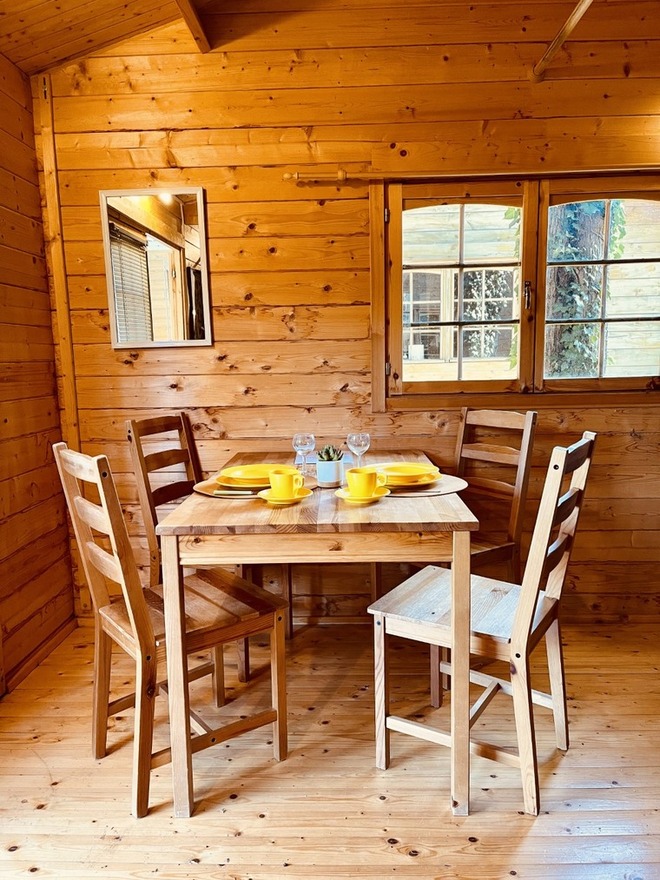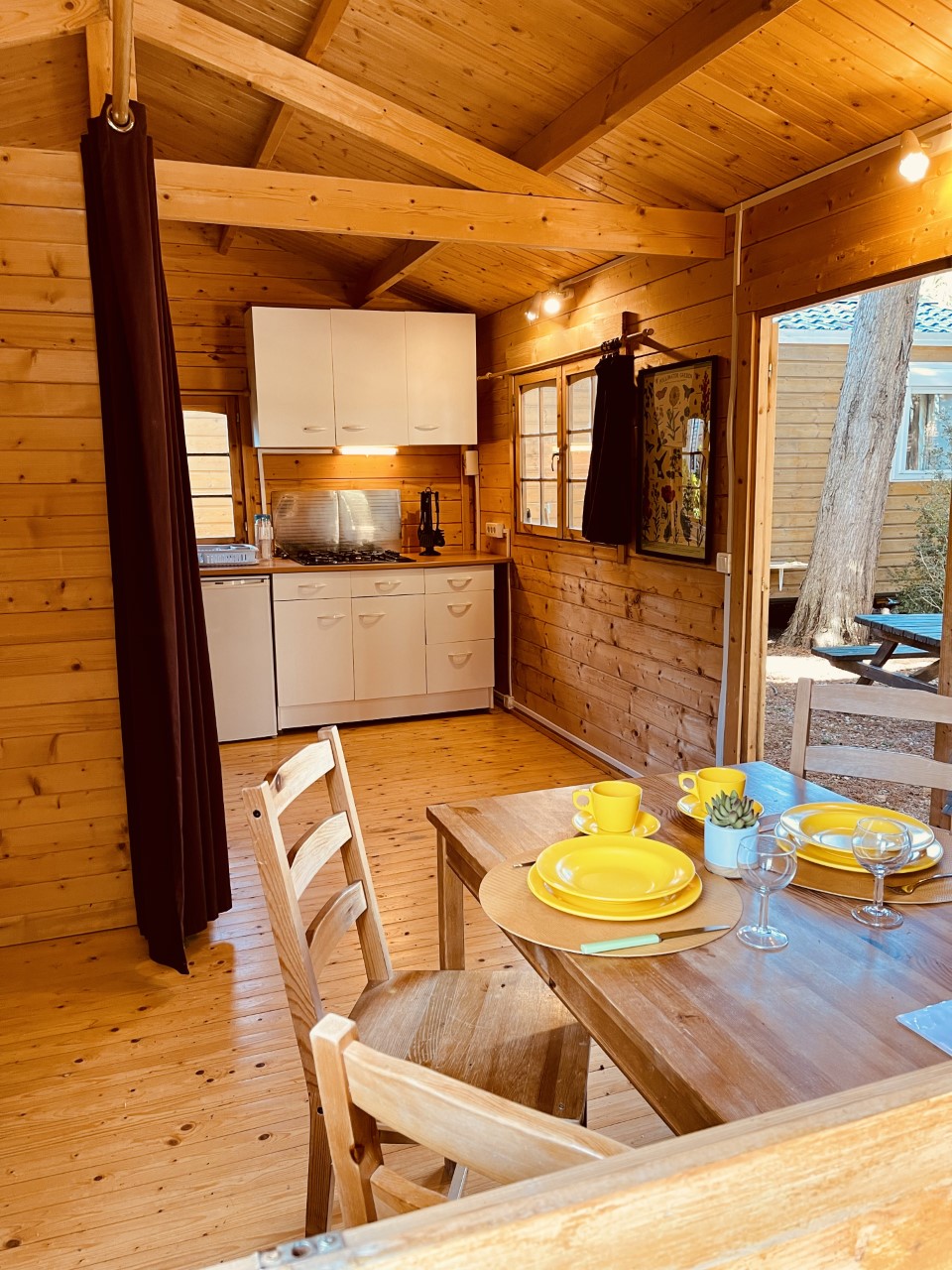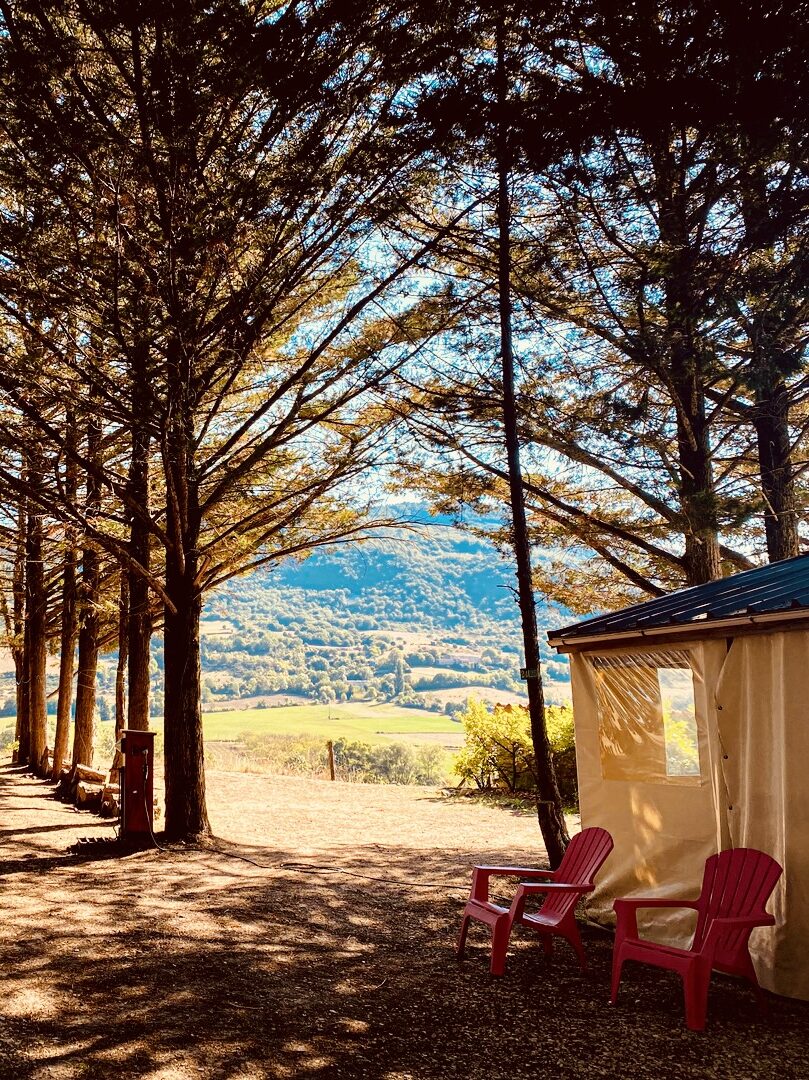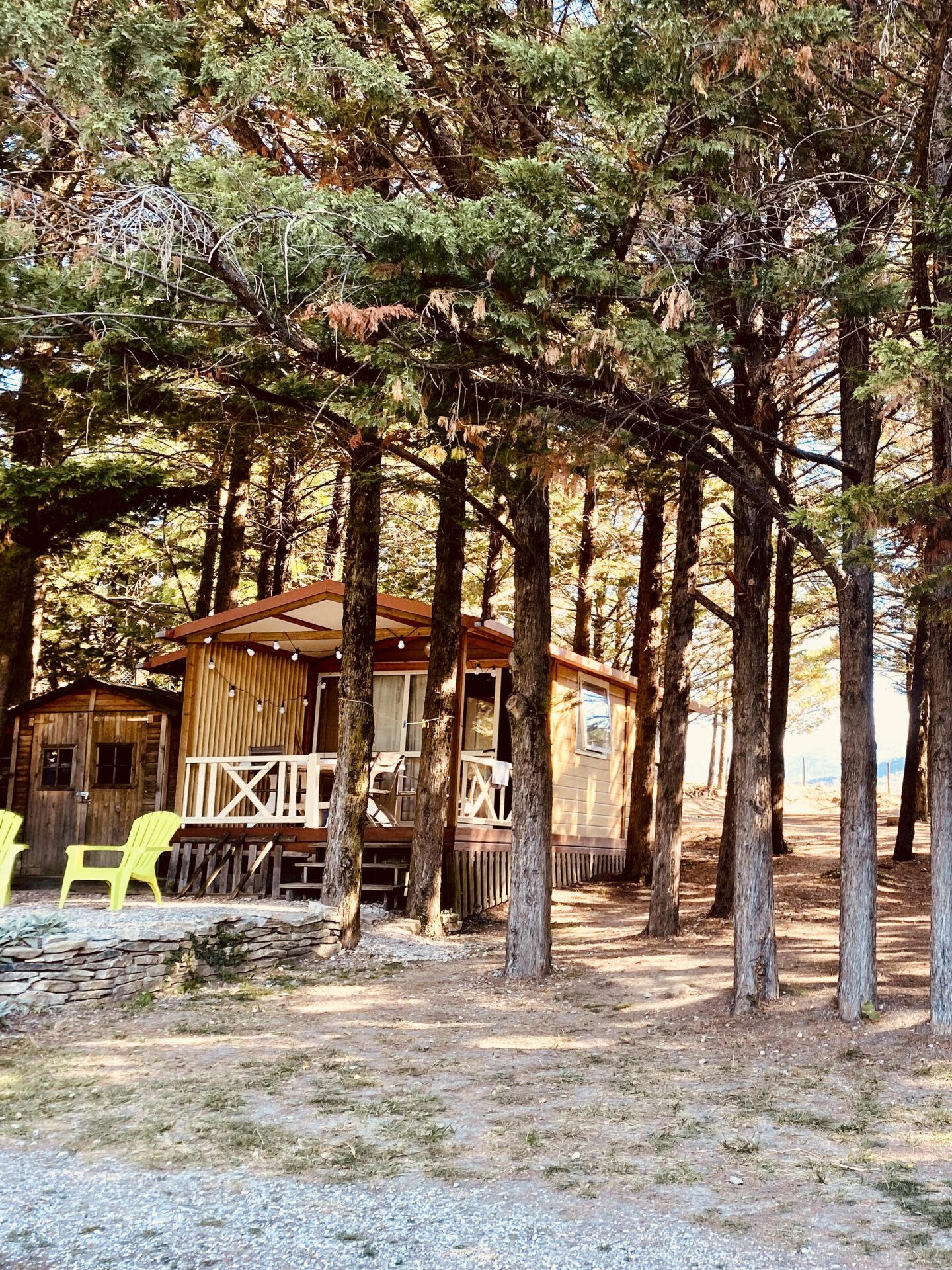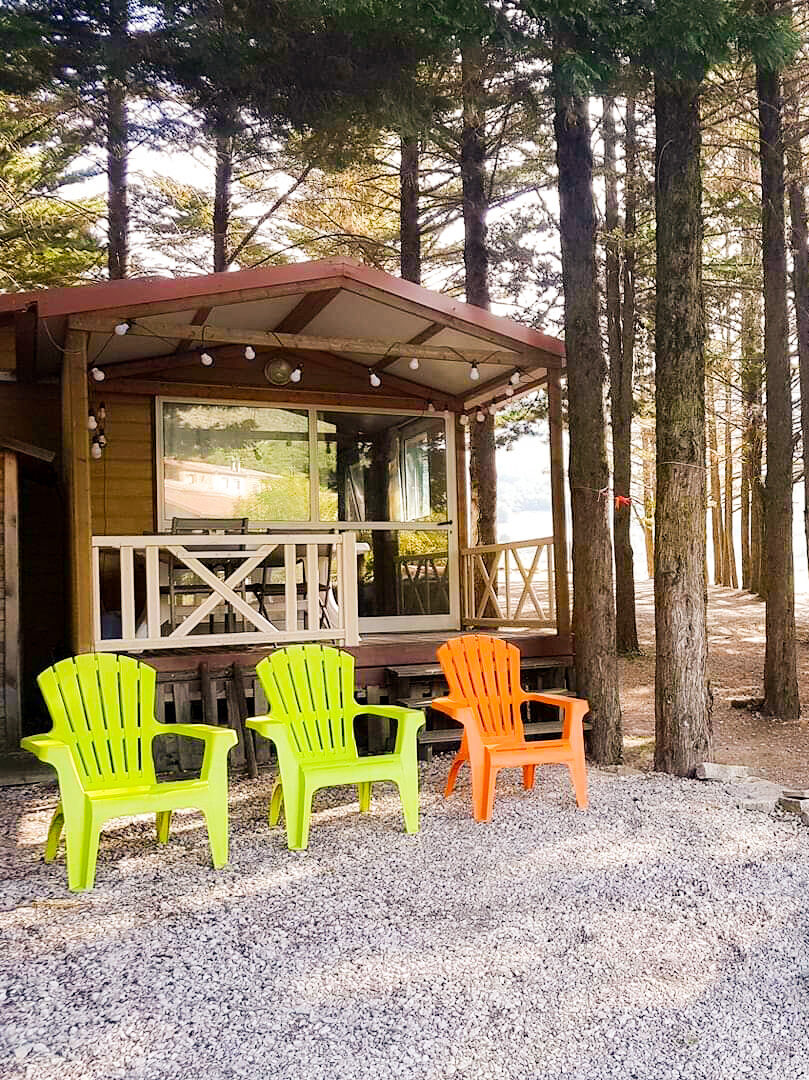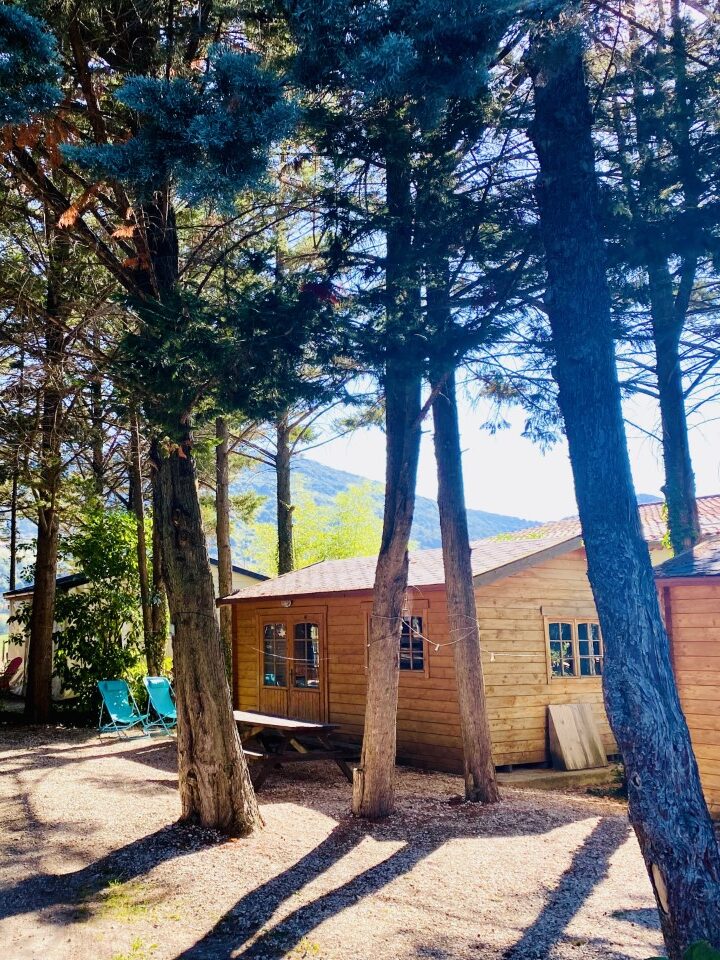 Camping Le Matin Calme is all about rest and relaxation. You will not find discotheques or DJ's here, not that we don't love dancing! Rather it's that our campers come to ground themselves in nature and escape the hustle and bustle of everyday life. We do have a pool, tennis court, ping pong table, children's playground and foosball onsite. There is a pétanque area right across the street from the campground. If hiking is your thing, there are trails that start right down the street. People come from all over Europe to hike the Drome's famous trails. Within driving distance are horseback riding, river activities, markets all summer long, petting farms and charming villages listed on the "plus beaux villages de France." For the fearless campers, paragliding takes off on the mountain right behind us,come ask us how you can book this adrenaline- filled adventure!
-Wifi is available at the reception area and restaurant.
Our restaurant is open for lunch and dinner Thursday-Monday in July and August. Closed on Tuesday and Wednesdays. Lunch hours are 12:00pm-14:00pm and dinner hours are 18:30pm-20:30pm. All service stops at 21:00pm.
A small family restaurant nestled in the Vesc valley, offering simple carefully prepared cuisine and generous portions using a mix of local ingredients from the region. 
During July and August we offer baguettes, croissants and pain au chocolate from 9:00am, upon reservation the night before.
From the north: Highway A7 to Marseille.
Exit Valence South, then to Crest by the D111 road.
And to Bourdeaux by D538, Crupies by D70 ans then to Vesc by D330.
From the south: Highway A7 to Lyon.SExit Montélimar sud, National road 7 (RN7) to Montélimar, D540 to Dieulefit, D538 to Montjoux and finally to Vesc by D330.
We are Jared Hall and Feriel Malti-Hall, and we are the owners of Camping Le Matin Calme. With American and French roots, we've spent the last six years traveling around the world and across the United States in our camping car, only to finally land in the magical Drome-Provençal. We can say for certain that this is one of our biggest adventures yet. We are so excited to meet all of our future campers and fellow adventurers, see you next summer!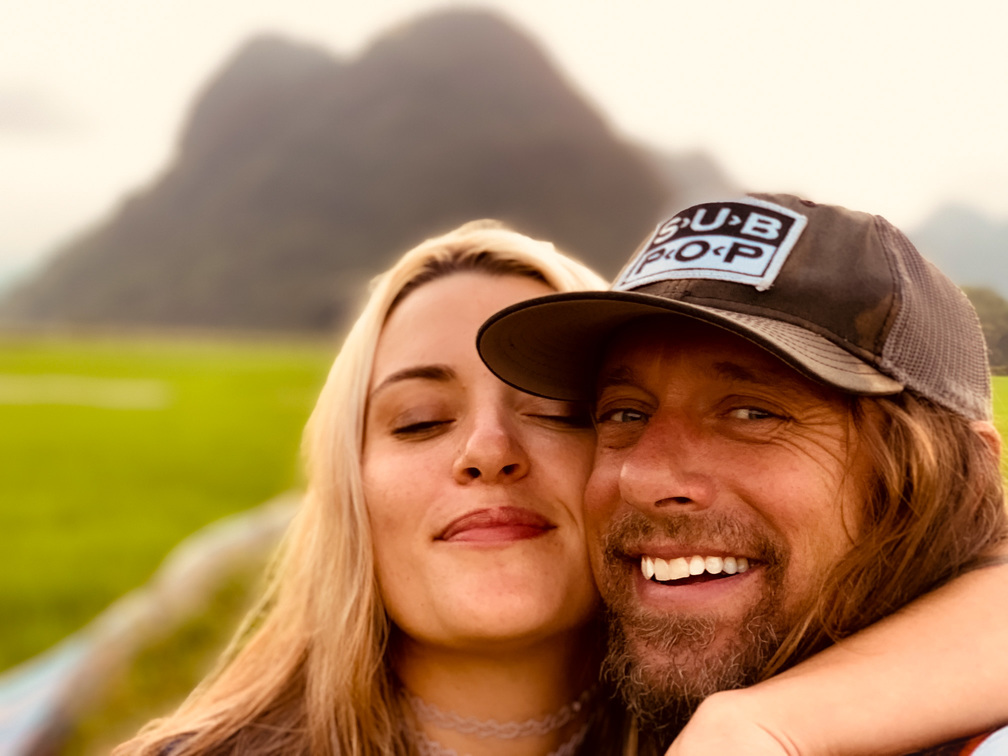 All our cottages can accommodate from 1 to 5 people, but only three adults per rental are allowed
Prices
2023 PRICES FOR ACCOMMODATIONS
Personal Vehicles are not allowed inside Camping Le Matin Calme, other than for loading and unloading. Parking is in the front of the campground.
ACCOMODATIONS
15/05 – 02/07
03/07 – 28/08
29/09 – 15/09
Chalet * (all comfort)
with sanitary
500 € week
80 € night
700 € week
110 € night
450 € week
70 € night
Tithom without sanitary
400 € week
65 € night
560 € week
90 € night
380 € week
60 € night
Cabanon provençal
without sanitary

400 € week

65 € night

560 € week

90 € night

380 € week

60 € night
Pets are not allowed in the rentals.
With the exception of campers and caravans, personal vehicles are not allowed in Camping Le Matin Calme, other than for loading and unloading. Parking is in front of the campground.
Package pitch:

2 pers + 1 tent or caravan

15/05 – 02/07
03/07 – 28/08
29/08 – 15/09
Package 2 persons per night-site with view
20,00 €
35,00 €
19,00 €
Additional child+7 years old
5,00 €
6,00 €
5,00 €
Child -7 years old
4,00 €
5,00 €
4,00 €
Adult 18+
6.00 €
7,00 €
6,00 €
Electricity 10 A
6,00 €
6,00 €
6,00€
Additional tent
4,00 €
4,00 €
4,00 €
 
 
 
  
Frigo top (electricity to be added)

5 € a day+electricity
Check-in : 14pm. Check-out: 12:00pm.
It is forbidden to charge your electric cars at our bornes. A taxe de séjour €.50 of will be added per day per adult over 18, upon arrival.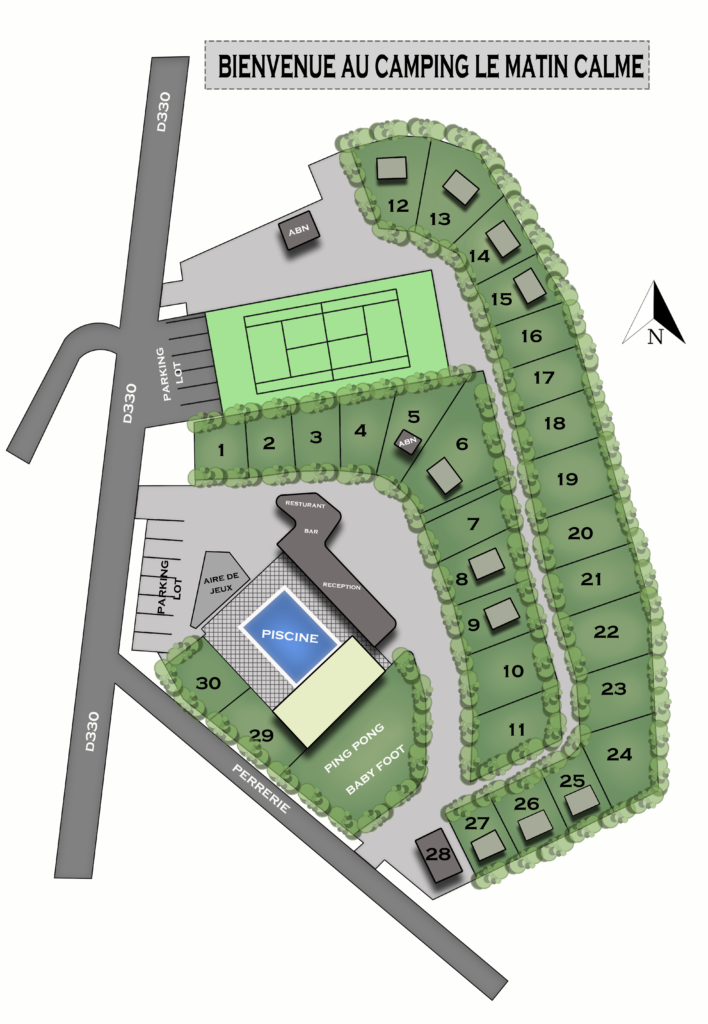 Cancellation "camper couvert " insurance.
You can read the "Terms and Conditions" of our cancellation insurance.
COVID: CANCELLATION POLICY
In the event of a government decision preventing your stay (border closure, confinement, kilometer limitation) we will offer a credit or a refund.
If you wish to cover yourself for other scenarios, we advise you to take out cancellation insurance and consult their general conditions.
Information about the special Covid cancellation insurance